About Us
Gardner & Burks, P.C., is a law firm of experienced trial attorneys and knowledgeable staff, dedicated to serving individuals charged with criminal offenses in the Fredericksburg, Spotsylvania and Stafford areas and beyond. We are a firm focused on developing the best possible defense for our clients at all stages of representation.
Practice Areas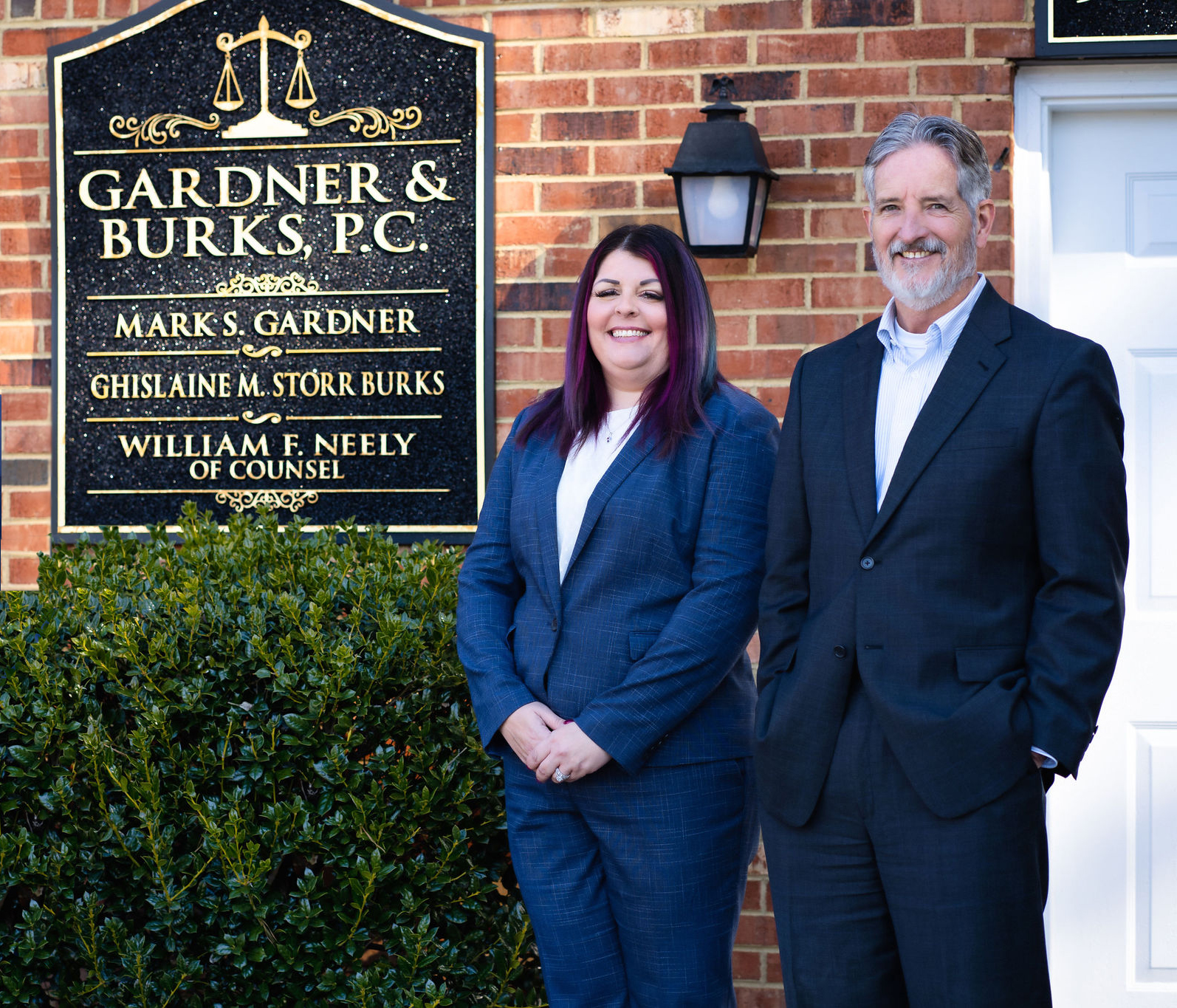 About Gardner & Burks, P.C.
Gardner & Burks, P.C., was originally established as Gardner & Maupin in 1979 by Mark S. Gardner and Ronald M. Maupin, law school classmates.  The firm has operated continuously since its founding, in an office located near the Spotsylvania Courthouse, in Spotsylvania, Virginia. 
Although the firm suffered the untimely passing of Ron Maupin in 2009, Partner Mark Gardner continued to represent citizens charged with criminal offenses, and gained a reputation as one of the area's preeminent defense attorneys. In 2014, Ghislaine M. Storr Burks joined the firm and became a partner in 2015.  
In addition to three dedicated attorneys, Gardner & Burks, P.C. provides assistance to our clients with the help of experienced, knowledgeable and conscientious staff. Our firm is assisted by five staff members who are available to our clients and assist with ensuring the highest level of customer service and personalized attention for those who come to the firm in a time of need.
Our attorneys and staff members are residents of the Fredericksburg area, and we all have developed and nurtured ties to our communities spanning three generations. We value and depend on our professional reputations among both local citizens and the legal community.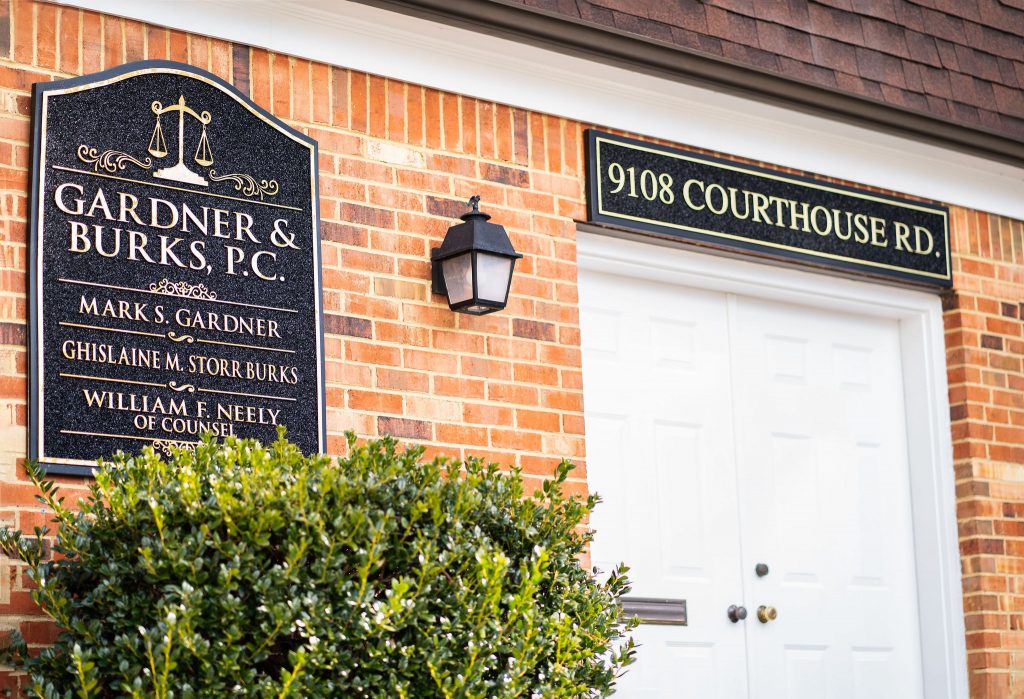 WE KNOW THE LOCAL COURTS AND THEIR PROCEDURES
Our lawyers know the rules, judges, and prosecutors in all of the local courts. Because our attorneys are very familiar with the court where your case is pending, we are able to achieve the best possible result in your case. We are familiar with the programs that are available in every court, which may help you avoid jail time.
THERE IS NO SUBSTITUTION FOR EXPERIENCE
The attorneys at Gardner and Burks, P.C., have experience where it matters: in the courtroom, handling nearly every criminal offense in Virginia.  When you are accused of a crime, want to hire the right law firm to help you in your time of need. Make that choice Gardner & Burks, P.C. Call us now so we can begin to help you with your case.
Meet Our Qualified Attorneys
The attorneys at Gardner & Burks, P.C., have over 60 years of combined experience defending criminal cases of all types.  Our firm is proud to offer clients representation by attorneys whose reputations for knowledge and preparedness are known both in and out of the courtroom.
Areas we help you in the court room
Fredericksburg Area Criminal Defense Attorneys.
If you are charged with a criminal offense in City of Fredericksburg or the surrounding counties of Spotsylvania and Stafford, experience and familiarity matter.  Our attorneys and staff are well-versed in the defense of criminal cases in the Fredericksburg area, as well as many other surrounding cities and counties.  Contact us today for a free consult with a defense team that is knowledgeable and prepared.